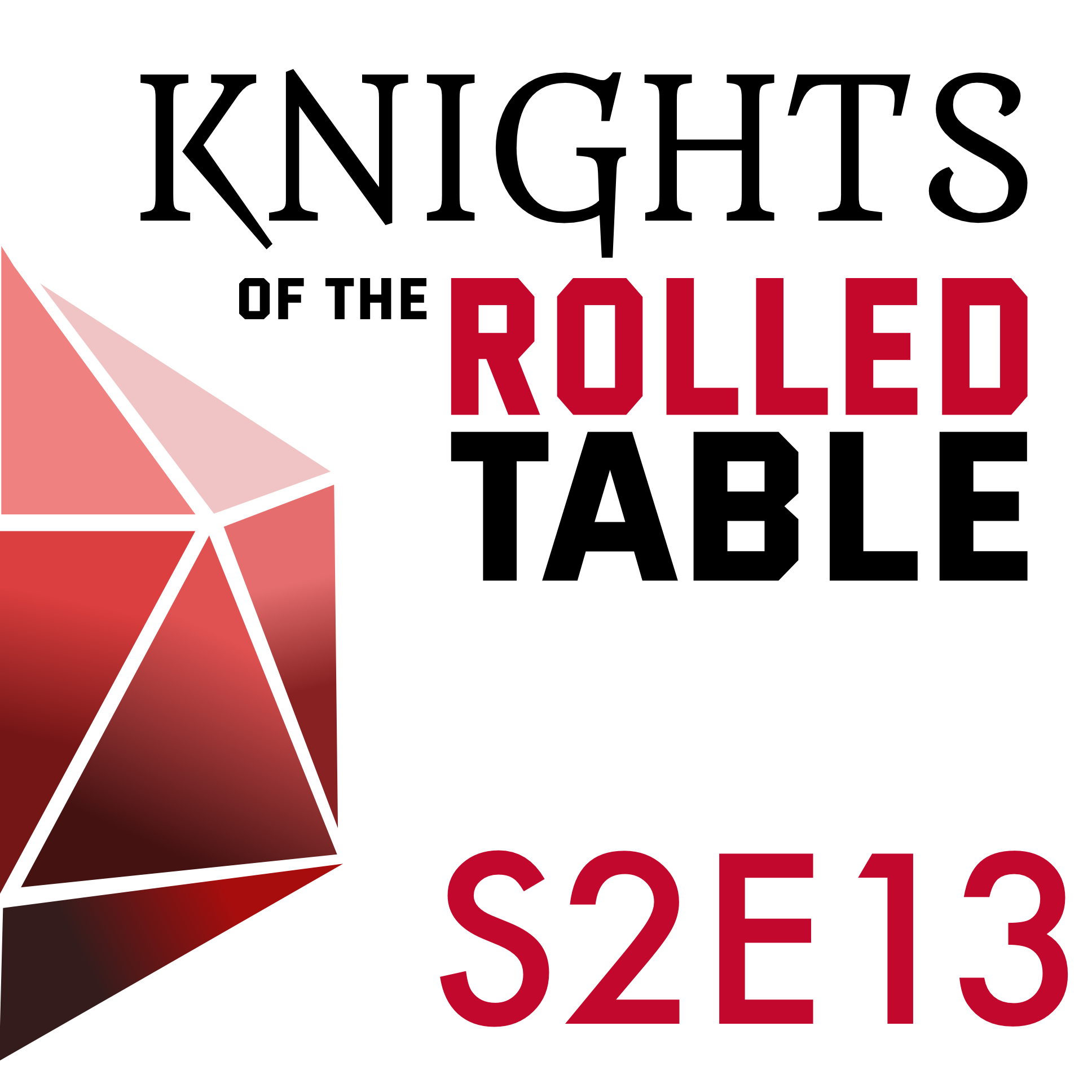 The Wayfinders continue their deadly battle of wills against Gussthorak, the Mind Flayer, and his followers within his Underdark lair. 
Featuring Chris Daily as the Dungeon Master, Jen Crespo as Sarsa, Weston Gardner as Coach, Matt Messerman as Saeleas, Zach Stones as Jerik, Emily Frank as Remara, and Jeff Frank as Bart.
Follow us on Twitter for updates, questions, How to D&D tips, and ask the cast questions about tabletop RPGs and everything Dungeons and Dragons!  https://www.twitter.com/rolledtable
Knights on Instagram: @knightsoftherolledtablepodcast featuring original art, character info, how to D&D tips and more Dungeons and Dragons, RPG, and tabletop goodness.
Email us for a quote for a personally customized, audio advertisement as part of the episode.
Have feedback, fan-art or D&D questions? Please send them to  knightsoftherolledtable@gmail.com
Make a custom audio anthem for your character! Check out @makemyAnthem
Theme music by Weston Gardner @makemyanthem
Check out Weston's Patreon to get original music for your RPG campaign
Original Character Art by Chris Daily @dungeonheads
Chris on Twitter @scribblemonkey
Zach on Twitter @mftZach
Weston on Twitter @MakeMyAnthem
Jen on Twitter @Jstops185
Matt on Twitter @HapDrastic
Jeff on Twitter @FrankJeff
Now, go out and make life an Adventure!